NOBSCOTDENTAL CARE


REZA M. MADANI, DMD, FAGD
An Instant Beautiful Smile With Snap-On Smile
The needs and wants of our patients is something we at Nobscot Dental Care take to heart. It is because of this, that we want to make sure we offer as many affordable cosmetic dental services as possible so that patients like you can have a smile you have always dreamed of having. Dr. Madani have been trained to place Snap-On Smile and is happy to make it available to those who want a life-changing smile without the expenses and discomfort of traditional dental procedures.

See if Snap-On Smile is the best option to instantly perfect your smile by requesting an appointment online or calling our office at (508) 276-5077. We would love to show you just how easy and effective having a beautiful smile is with Snap-On Smile.
A Beautiful Smile Is Waiting For You
Our office provides smile makeovers to achieve the beautiful, natural look you seek. We can reshape your natural teeth to make them straighter or more youthful in appeal. Our offices is easily accessible and makes it convenient to those living in Framingham to get the care they deserve.
Make an Appointment
Call Us Today
(508) 276-5077
Treatable Cases with Snap-On Smile
Snap-On Smile is an excellent cosmetic dental option for: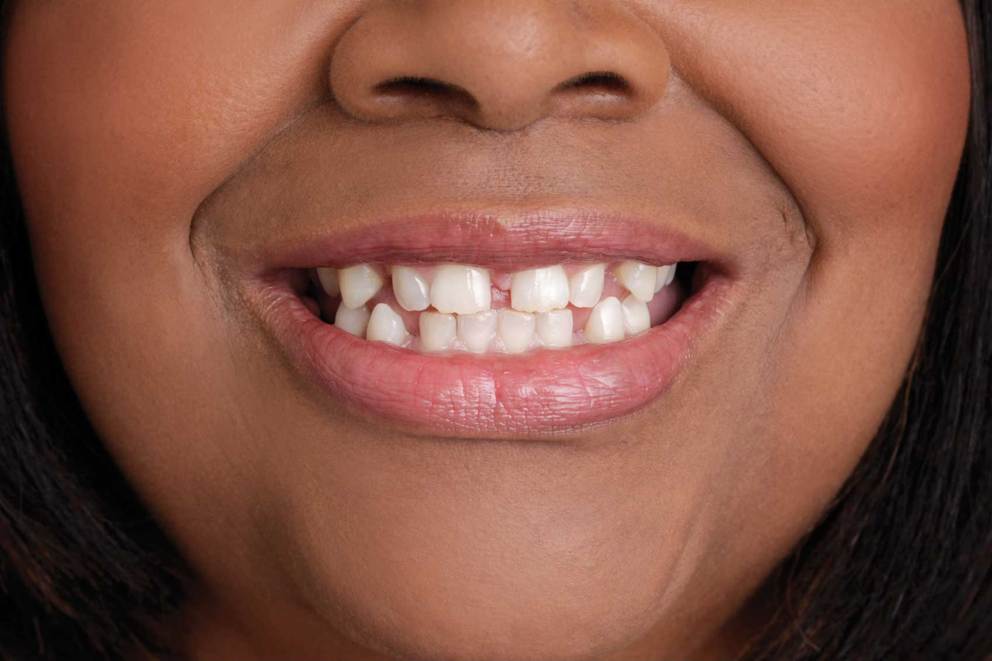 Closing gaps or spaces between teeth
Instantly covering crooked or uneven teeth
Perfecting stained or discolored teeth
Increasing tooth height due to a gummy smile
Patients who are not a candidate for bridges or dental implants
Patients with existing removable dentures but still want a beautiful and more comfortable alternative
The Snap-On Smile Process
A brand new smile with Snap-On Smile is extremely fast and painless (did we mention fast?). Virtually any smile is possible and during your visit at Nobscot Dental Care, we will sit with you and discuss different shade and style options for your new smile. The entire process is customizable to your specific needs and wants. Next, we will take an impression of your teeth which only takes a few minutes to get everything perfect. This impression will allow the dental lab to create an exact model of your teeth.

Using a proprietary formula of high-tech dental resin, a Snap-On Smile lab technician will meticulously create a thin yet strong and beautiful set of teeth that literally "snap-on" over your own teeth.

In just a few weeks time, you will have your brand new Snap-On Smile and be ready to start your new life with a perfect and beautiful smile.
Living With Your New Snap-On Smile
Snap-On Smile can be a temporary or permanent cosmetic solution and there usually is a temporary adjustment period as you get used to having your new teeth in your mouth. Most patients report that within the first 2 weeks of wearing your Snap-On Smile, you're back to normal. The more you wear your new teeth, the quicker it is to adjust.
You will still be able to eat and drink with them in place just as you normally would but it is not recommended to chew gum or sticky foods while wearing your Snap-On Smile.
Is Snap-On Smile Expensive?
The exact cost of Snap-On Smile varies case-by-case but is still a fraction of the cost compared to other cosmetic procedures (such as porcelain veneers) that produce similar results. The best way to determine the price of a Snap-On Smile is to request an appointment and come visit our office so we can evaluate your specific situation and learn what you would want your perfect smile to look like. Call us at (508) 276-5077 and ask about Snap-On Smile and how it can improve your smile.
---
Framingham Dentist Ratings - Dr. Madani
based on
9
ratings.
Framingham Dentist Reviews.
2015
Harriet Shapira
★★★★★
Dr. Madani is a wonderful dentist! He is very skilled and knowledgable, and I feel very confident and comfortable with him; I know I'm in good hands. His warmth and friendliness put me right at ease, and his whole staff is always so friendly. My family feels the same way. Harriet Shapira
2013
Suzanne B.
★★★★★
Thank you so much for 15 years of the most outstanding dental care a patient could ever receive. your skill at diagnosis, compassion, hands of pure gold, easy-to-understand explanations and fabulous 'chair-side' manner which immediately puts even the most fearful patient at ease all combine to make seeing you a pleasurable experience. how many people can say that they actually ENJOY going to the dentist and emerge with perfect results every time?? You are one of a kind.
2012
Chrisa M.
★★★★★
I just wanted to drop you a note to say thank you so very much for my lovely smile. I get so many compliments on my teeth thanks to you. You did a job well done, and for all your patience, and time, I'm not afraid of the dentist anymore! Thanks to you and the staff.
2011
Lucas R.
★★★★★
Thank you for all the good work throughout all those years we had spent as your patient. Many Thanks for everything your happiness, good spirit, and above all your excellent job.
We are going to miss you guys.
2011
Lillian P.
★★★★★
Dear Dr. Madani, I just had to thank you again for my happy birthday ballon. I want to thank you for your kindness, patience, your good heart, your expertise in the care you've given me. I hope your future along with your beautiful bride will be blessed with happiness, good health and success in all your endeavors. Lucky me to have someone so sympathetic to my needs and the help you've given me in so many ways. You really are a great representative for the Gentle Dental Assoc. P.S. The dental assistants and the girls at the front desk are all sweethearts too.
2011
Jeannette W.
★★★★★
Thank you for helping create the perfect smile for my wedding day!
2010
Katrina E.
★★★★★
I saw Dr. Reza Madani for the consultation of a difficult big bridge replacement. This problem has existed for a few years, but I never understood completely all the issues. Dr. Madani went through this problem area tooth by tooth using my x-rays and even drawing pictures for a better understanding. he patiently explained to me all the options, advantages and disadvantages of every option. When I left the Centre Street office I though it was my best dental appointment - and I have had quite a few of them over my lifetime! I also liked very much the supportive team - receptionist, assistant, hygienist - who are professional and friendly. I really recommend this place.
2010
Ye K.
★★★★★
I really appreciate for the treatment of my front teeth .... even for free. It was the niggest complex but I can smile confidently now. Thank you so much! I'm going back to Virginia tomorrow to finish my college degree. Thanks for helping and being kind to my parents. My family really likes you haha.
2010
Diane P.
★★★★★
I can tell that this crown is stable and after a week, it is solid and feels great! Dr. Madani also suggested I wear a night guard to protect my crown (since I grind my teeth at night) which I have done.
I also want to say that Imelda O'Connor, the Office Manager is a wonderful and efficient manager and should also be commended. She was able to coordinate with the JP office to work out the financial issue in regard to solving my crown problem. It is a true pleasure going to this Gentle dental office and I will recommend it to all my friends. The entire staff there; Dr. Lozada and Dr. Madani's assistants are wonderful as well.
This has been a great experience for me, a woman who has had many tedious and painful visits to dentists over the past 5 years. Presently I am unemployed and not able to afford the additional dental care I would love, since the medical insurance I am paying is quite high, but I hope to be working full time soon and will be sure to make an appointment at Gentle Dental West Roxbury for my overdue cleaning. I have always tried to keep up my dental appointments because I know that it is very important for overall health.