NOBSCOTDENTAL CARE


REZA M. MADANI, DMD, FAGD
Cosmetic Dentistry at its Best
We absolutely love providing cosmetic dentistry for our patients and changing people's lives! We have seen quite a few patients over the years become more self-confident, more radiant and more willing to show off their smile in social situations having fixed chipped teeth or having closed spaces with veneers. Also, bleaching has given many patients the opportunity to have a whiter, brighter smile. In addition, you won't believe the results many of our patients are getting with Invisalign invisible braces. That's right, straight teeth without the wires!

Many of these "instant" improvements are no longer reserved for high profile personalities. They can be comfortable, affordable, and last for many years.

If you have any questions about how you can have a healthy, attractive smile like many of our other patients, please contact us today.
Nobscot Dental Care in Framingham offers both single-visit teeth whitening and take-home teeth whitening kits to brighten stained, discolored, or dull looking teeth.
I Want Whiter Teeth
Our extensive aesthetic dental training means we can place ultra-thin natural looking porcelain on uneven, chipped, discolored, or worn teeth to give you the smile you've always wanted.
I Want Porcelain Veneers
Metal fillings are virtually a thing of the past and at Nobscot Dental Care we have the technology to replace any unattractive metal fillings with natural looking tooth-colored fillings making them almost invisible to the naked eye. These composite fillings are structurally bonded to your teeth making them much less likely to fall out which was a regular problem with silver/amalgam fillings.
I Want Composite Fillings
Over time, skin becomes less elastic; repeated frowning creates lines and wrinkles between the brows (also known as glabellar lines). BOTOX® Cosmetic is the only FDA-approved prescription treatment for moderate to severe frown lines between the brows in people ages 18 to 65.
I Want Botox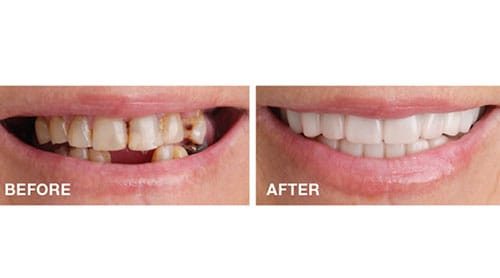 Snap-On Smile is an affordable, pain-free and non-invasive cosmetic dental treatment option for those patients who want a new and beautiful smile. It consists of a thin removable arch that "snaps-on" to your existing teeth leaving you with a perfect smile.
I Want A Snap-On Smile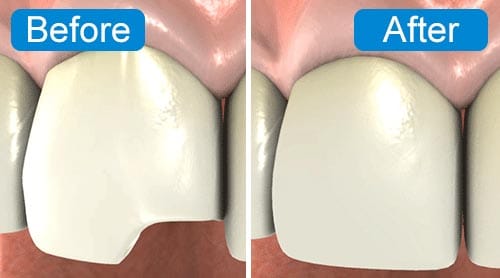 We can fix minor cosmetic dental problems such as closing small gaps between teeth, adding tooth length or change the overall shape of a tooth by bonding a special resin to your tooth. Bonding is the least expensive dental procedure that can fix such issues compared to porcelain veneers or porcelain crowns.
I Need Dental Bonding
A gum lift or crown lengthening may be performed to create a more even gum line. Patients with a gummy smile can quickly and safely have unwanted tissue removed, thus exposing more tooth to shape a more attractive smile.
I Would Like Crown Lengthening
A crown is sometimes termed a "cap" or "jacket." A crown will restore a large filling or a cracked tooth to its original size, shape and tooth color. A crown may be recommended after root canal therapy has been completed, as the tooth tends to become brittle and is more likely to fracture. A crown can strengthen and protect the remaining tooth structure and improves the appearance of your teeth.
I Want Porcelain Crowns
Occasionally, patients have a bite that is broken down after years of wear and tear on the surface of the teeth. We have special training that enables us to rebuild these teeth to create a comfortable, functional and aesthetic bite.
I Want A Smile Makeover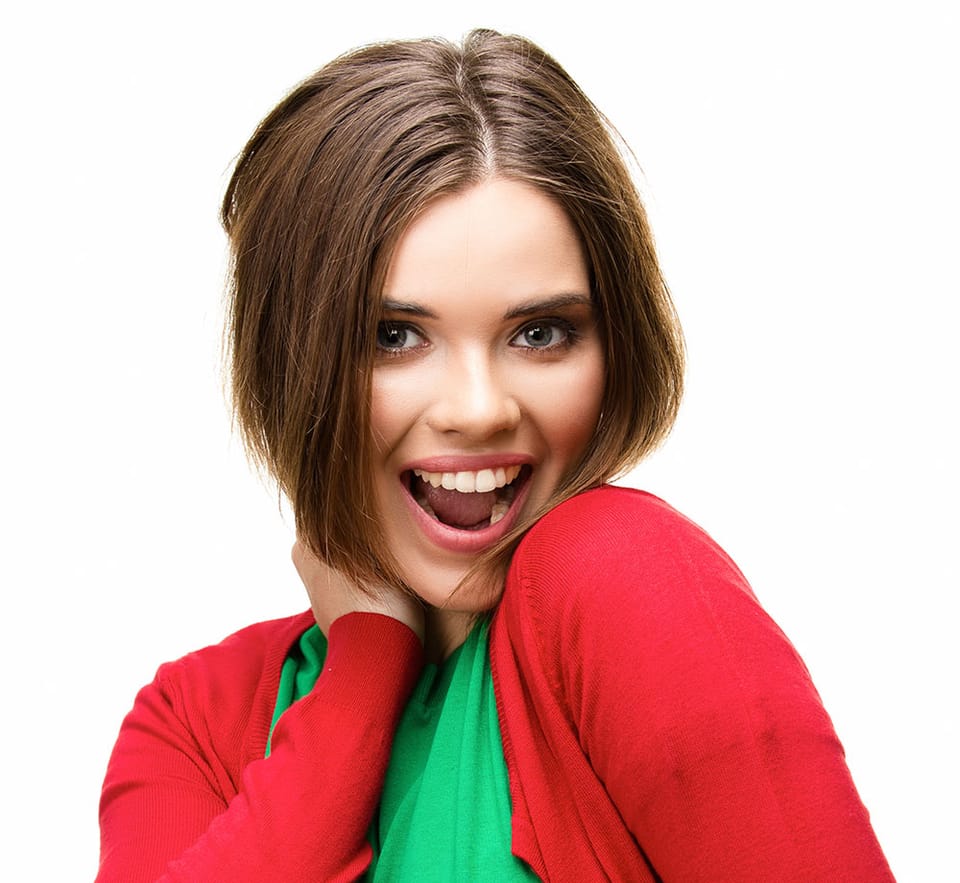 A Beautiful Smile Is Waiting For You
Our office provides smile makeovers to achieve the beautiful, natural look you seek. We can reshape your natural teeth to make them straighter or more youthful in appeal. Our offices is easily accessible and makes it convenient to those living in Framingham to get the care they deserve.
Make an Appointment
Call Us Today
(508) 276-5077
---
Framingham Dentist Ratings - Dr. Madani
based on
9
ratings.
Framingham Dentist Reviews.
2015
Harriet Shapira
★★★★★
Dr. Madani is a wonderful dentist! He is very skilled and knowledgable, and I feel very confident and comfortable with him; I know I'm in good hands. His warmth and friendliness put me right at ease, and his whole staff is always so friendly. My family feels the same way. Harriet Shapira
2013
Suzanne B.
★★★★★
Thank you so much for 15 years of the most outstanding dental care a patient could ever receive. your skill at diagnosis, compassion, hands of pure gold, easy-to-understand explanations and fabulous 'chair-side' manner which immediately puts even the most fearful patient at ease all combine to make seeing you a pleasurable experience. how many people can say that they actually ENJOY going to the dentist and emerge with perfect results every time?? You are one of a kind.
2012
Chrisa M.
★★★★★
I just wanted to drop you a note to say thank you so very much for my lovely smile. I get so many compliments on my teeth thanks to you. You did a job well done, and for all your patience, and time, I'm not afraid of the dentist anymore! Thanks to you and the staff.
2011
Lucas R.
★★★★★
Thank you for all the good work throughout all those years we had spent as your patient. Many Thanks for everything your happiness, good spirit, and above all your excellent job.
We are going to miss you guys.
2011
Lillian P.
★★★★★
Dear Dr. Madani, I just had to thank you again for my happy birthday ballon. I want to thank you for your kindness, patience, your good heart, your expertise in the care you've given me. I hope your future along with your beautiful bride will be blessed with happiness, good health and success in all your endeavors. Lucky me to have someone so sympathetic to my needs and the help you've given me in so many ways. You really are a great representative for the Gentle Dental Assoc. P.S. The dental assistants and the girls at the front desk are all sweethearts too.
2011
Jeannette W.
★★★★★
Thank you for helping create the perfect smile for my wedding day!
2010
Katrina E.
★★★★★
I saw Dr. Reza Madani for the consultation of a difficult big bridge replacement. This problem has existed for a few years, but I never understood completely all the issues. Dr. Madani went through this problem area tooth by tooth using my x-rays and even drawing pictures for a better understanding. he patiently explained to me all the options, advantages and disadvantages of every option. When I left the Centre Street office I though it was my best dental appointment - and I have had quite a few of them over my lifetime! I also liked very much the supportive team - receptionist, assistant, hygienist - who are professional and friendly. I really recommend this place.
2010
Ye K.
★★★★★
I really appreciate for the treatment of my front teeth .... even for free. It was the niggest complex but I can smile confidently now. Thank you so much! I'm going back to Virginia tomorrow to finish my college degree. Thanks for helping and being kind to my parents. My family really likes you haha.
2010
Diane P.
★★★★★
I can tell that this crown is stable and after a week, it is solid and feels great! Dr. Madani also suggested I wear a night guard to protect my crown (since I grind my teeth at night) which I have done.
I also want to say that Imelda O'Connor, the Office Manager is a wonderful and efficient manager and should also be commended. She was able to coordinate with the JP office to work out the financial issue in regard to solving my crown problem. It is a true pleasure going to this Gentle dental office and I will recommend it to all my friends. The entire staff there; Dr. Lozada and Dr. Madani's assistants are wonderful as well.
This has been a great experience for me, a woman who has had many tedious and painful visits to dentists over the past 5 years. Presently I am unemployed and not able to afford the additional dental care I would love, since the medical insurance I am paying is quite high, but I hope to be working full time soon and will be sure to make an appointment at Gentle Dental West Roxbury for my overdue cleaning. I have always tried to keep up my dental appointments because I know that it is very important for overall health.